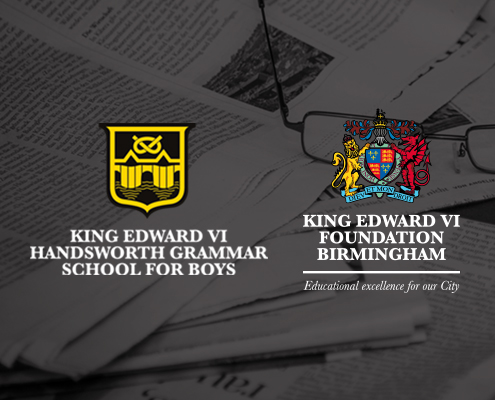 Focus on Education April 2021 No.2
We have had two shocks this week in the world of Sport. The shock that the first case of Covid -19 has been found on Mount Everest – the world's tallest peak! At least one climber on Mount Everest has tested positive for Covid-19, just weeks after the world's tallest peak reopened to climbers following a year of closure. If this wasn't enough we have had the shock announcement of a European Super League.
The opposition to such an extraordinary proposal was unequivocal and the fans very soon got their way. The owner-oligarchs had clearly underestimated the passion of their clubs' supporters for the 'common' game – where there are winners and losers, and where the sweet taste of success is not the preserve of greedy elites.  Super League apart, I am sure that we already had views on the money involved in the upper echelons of our domestic league!
I often walk around the site during the day and the other day I watched a games session on the Astro pitch in the sunshine – and it was fantastic.  The sound of laughter, friendly competition from the students and excellent coaching tips from the PE staff was a welcome relief to the silence of recent months. As we await the resumption of inter-school fixtures, happy participation has been the order of the day, and students' enjoyment has been conspicuous. Yes, we want our teams to compete well, but we also want all our students to benefit from learning new skills, savouring victory as well as being challenged by defeat, having fun alongside others and leading healthy lives. Sport should be accessible and inclusive – it is for everyone – and it is a game.
Our intention at HGS is to provide a wide variety of opportunities. We do not expect students to excel in everything, but we do hope they will have a go, thereby discovering new gifts, finding their passions, building their confidence and honing their expertise – in the classroom, in Music and LAMDA performances, in clubs and societies as well as on the sports field.
However, our Mental health and wellbeing is vitally important and goes hand in hand with exercise, healthy eating, healthy lifestyles and being aware of our individual needs. We need to be mindful.
Mindfulness can enable us to really enjoy the joyful moments of life, which we can so easily miss.
It is important to take care of each other and ourselves.
We can practise mindfulness by simply sitting still and becoming aware of ourselves.
The brain can act like Velcro for negative experiences, but Teflon for positive ones. This negativity bias may have helped humans survive, but when it comes to modern life we need to consciously rebalance. When you feel stressed and anxious, try to press the pause button and consciously calm yourself.
Mindfulness does not stop stress, but it helps you catch it and settle yourself.
Stay well and safe.
Be kind to yourself and each other.
Dr Bird
https://www.handsworth.bham.sch.uk/wp-content/uploads/2020/11/Handsworth_News.jpg
400
495
Adam
https://www.handsworth.bham.sch.uk/wp-content/uploads/2017/11/kh.png
Adam
2021-04-26 12:20:10
2021-04-26 12:21:39
Focus on Education April 2021 No.2