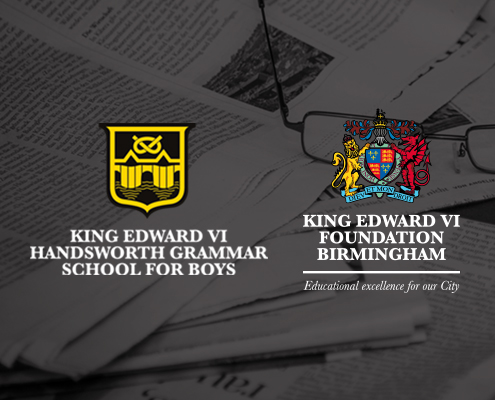 Focus on Education April 2022
Schools like ours have always prided themselves on producing leaders and our regular newsletters, letters and magazine are filled with so many wonderful examples of leadership within our community. The dreadful situation in Ukraine has made us reflect on the qualities that make a good leader. While he continues to receive immense respect from around the world for the authenticity and transparency of his leadership, one less well-known fact about President Zelensky is that he voiced the character of Paddington Bear in the Ukrainian version of the film. There is a remarkable image that has been created of a huge Russian black bear facing down a diminutive Paddington, who is looking back up at it with one of his most characteristic "hard stares". The symbolism is extraordinary and what we are also witnessing is leadership, which, in its turn, depends upon bravery, honesty, being true to oneself, showing your strengths but at the same time admitting your weaknesses. Such values often come from where you were formed, from where you grew up, from the environment which moulded you and, if we consider those extraordinary examples of student leadership over the last two terms, I would like to think one of the real reasons why our students have the confidence to be leaders in their different fields is because of the values-based culture that we have here at HGS.
Here is another example of extraordinary leadership in the broadest sense which was reported recently by the BBC.
Russia's space agency has rejected claims that three Russian cosmonauts boarded the International Space Station wearing Ukrainian colours, in a possible statement against the war.
The first arrivals since Russia's war began were shown wearing bright yellow suits with blue trimmings. They were warmly welcomed on board, hugging and greeting their fellow American, Russian and German crew.
"Sometimes yellow is just yellow," said the Roscosmos space agency.
The ISS is a joint project between Russia, America, Canada, Japan and several European countries.
It is led by a US-Russian partnership that has continued for two decades despite fluctuating tensions between the two world powers. Russian cosmonauts Denis Matveyev, Oleg Artemyev and Sergey Korsakov docked at the ISS after a three-hour flight which blasted off from a Russian-owned facility in Kazakhstan.
"Congratulations on the successful docking," a voice from Russia's mission control said.
A few hours later, two sets of hatches were opened and the three smiling men floated into the space station one by one in their yellow suits. The standard-issue Russian uniform is plain blue, and at least one of the men was seen wearing this before take-off. The moment was live-streamed by both Roscosmos and Nasa, the American space agency.
"It became our turn to pick a colour," Mr Artemyev said when he was asked about the suits in a live-streamed press conference. "We had accumulated a lot of yellow material so we needed to use it," he joked. "That's why we had to wear yellow."
Since the invasion of Ukraine, people around the world have used the colours of its national flag to show solidarity and support. But Roscosmos's press service dismissed the reports as a "funny invention" by foreign bloggers and media. "The flight suits of the new crew are made in the colours of the emblem of the Bauman Moscow State Technical University, which all three cosmonauts graduated from… to see the Ukrainian flag everywhere and in everything is crazy."
Food for thought and an example of leadership in outer space!
Stay well and safe.
Be kind to yourself and others.
Best wishes,
Dr Bird
https://www.handsworth.bham.sch.uk/wp-content/uploads/2020/11/Handsworth_News.jpg
400
495
Adam
https://www.handsworth.bham.sch.uk/wp-content/uploads/2017/11/kh.png
Adam
2022-04-04 08:55:08
2022-04-04 08:55:08
Focus on Education April 2022