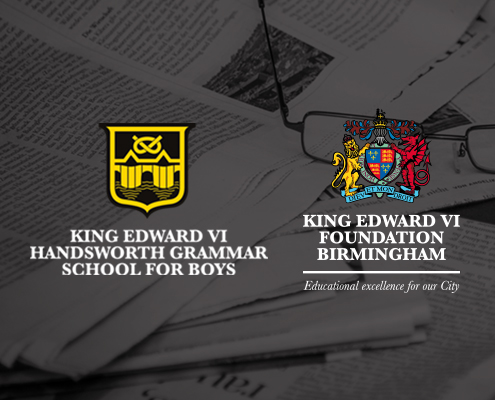 Everyone a Leader
Leadership currently is more important than ever, and we shall no doubt have our own views about the effectiveness of political leadership in such hugely complex times. I am sure we have also all been fascinated, as well as alarmed, by what we have witnessed in the United States over the last month or so. Leaders the world over have had to navigate uncharted waters and to take responsibility for unfamiliar and critical decisions since last spring. We have all looked for trust, openness and integrity, as well as humility when it has been necessary to react to a new challenge and to nimbly alter course. (How many times have we heard the term 'U-turn' over the last tortuous months?)
There is a sense in which we are all leaders, sometimes with a very uncomfortable lack of control over what is going on in the world and in our immediate surrounds. Yet we can all aim to exert control over our reactions and response, and to support others, especially our children.
I know hard our staff and students are working as we continue with Remote Learning. I also know how hard Remote Learning is and what a struggle it can be for everyone involved – students, staff, parents and siblings alike. For a real time example, you should see my house when we are all working from home! I hope our students have enjoyed and fully engaged with their online assemblies, their online Form times and online Games sessions. There have been some excellent events such as the Lockdown Games (House Competition), Get off your screen and workout sessions, Children's Mental Health Week as well as Walking for Mental and Physical Wellbeing in Lockdown advice and guidance.
Keep going, keep smiling and look up as there is a shared sense of community and the future is not cancelled but it is bright. It is full of hope as better times lie ahead for us all.
Stay well and safe.
Be kind to yourself and each other.
Dr Bird
https://www.handsworth.bham.sch.uk/wp-content/uploads/2020/11/Handsworth_News.jpg
400
495
Adam
https://www.handsworth.bham.sch.uk/wp-content/uploads/2017/11/kh.png
Adam
2021-02-08 09:30:12
2021-02-08 09:30:12
Focus on Education February 2021 No.2