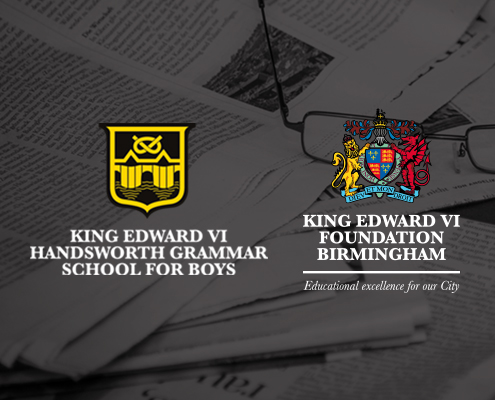 Our successes at HGS are underpinned by values which place children at the heart of all our endeavours. You will be aware of the increasing mental health concerns amongst young people over recent years, and the pandemic has unfortunately exacerbated some of these, with the NHS and CAMHS (Child and Adolescent Mental Health Services) facing unprecedented demand.  At school and at home, we should support our children in managing both mental and physical well-being in positive ways, so that they can build personal resilience, enjoy a sense of healthy balance in their lives and be able to adapt to the challenges which they will inevitably face. This is not always straightforward, and knowledge of the individual, a listening ear, the encouragement of open and trusting dialogue, as well as guidance and support are all important.
We are an academic school where our students often have very high expectations of what they should achieve. In reality the best grades are not necessarily top grades, but the best grades relative to a child's abilities; no-one can ask more of someone than they do their best and grow into a caring and valued human being.
We have been committed over the last two years to the continuing development of pastoral expertise and provision. We want to:
Create a happy and mutually-supportive community of learners and staff, in which each individual is encouraged and enabled to do and be their best.
Care for the mental and emotional well-being of students, and be proactive in the promotion of a healthy lifestyle.
Embed a caring community with students' well-being, support and guidance; staff professional development and well-being at the forefront.
Ensure best deployment of pastoral resource to address students' needs.
Become increasingly recognised as a community which cares deeply for students, staff and others
We have recently reviewed our progress:
Regular revision of the PSHE (Life Education) programme, to extend coverage of certain topics: e.g. Relationships and Sex Education
Introduction of our Equality and Diversity committee at a local level.
Promotion of the Sharp System.
Being a part of the wider Foundation Equality, Diversity and Inclusion Committee.
We have appointed and trained Sixth Form Mental Health Ambassadors.
Introduction of an Employee Assistance Package for all Trust staff, which includes both phone and in-person counselling.
Mental Health First Aid training for teaching staff and pastoral staff as well as Place2Be training and wider Birmingham Education Partnership training for members of the pastoral team.
Mindfulness training completed by some staff.
We have designated members of SLT having oversight of key areas such as Wellbeing.
We have increased our links with the Wellbeing Crew who provide counselling for students and staff.
We have established our new values system of HGS CARES.
The division between 'academic' and 'pastoral' in the life of a school is in many ways arbitrary; the two go hand in hand as we support children in their growth towards young adulthood and a lifetime of adventure with the aim being they become a Force for Good.
Stay well and safe.
Be kind to yourself and others.
Best wishes,
Dr Bird
https://www.handsworth.bham.sch.uk/wp-content/uploads/2020/11/Handsworth_News.jpg
400
495
Adam
https://www.handsworth.bham.sch.uk/wp-content/uploads/2017/11/kh.png
Adam
2022-01-10 08:03:46
2022-01-10 08:06:17
Focus on Education January 2022 No. 2