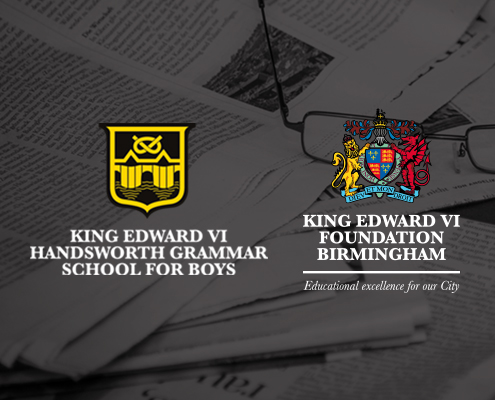 Over the past couple of months, I have read a number of articles and features which debate/discuss what could be named as 'Enlightened Education'. Alongside some of the more practical information I hope always to be inspired as I reflect on my own leadership and the future direction of our school in the face of the ever-changing scene vis-a-vis Ofsted et al. I will allow these soundbites to speak for themselves:
From Marc Randolph, co-founder of Netflix:
"Don't try to predict the future but prepare yourself for whatever happens."
"Surround yourself with people who excel in areas where you don't."
"Take risks and learn from mistakes; then don't make the same mistake twice."
From broadcaster and professor of Islamic and Interreligious Studies, Mona Siddiqui:
"School playgrounds stay with us for all our lives."
"How can I leave the world a better place?"
"What does it mean to lead a meaningful life?"
"Our job as educators is the formation of young people rather than information to young people."
Nicola Benedetti, violinist:
"Music teaches me about faith, humility, creativity and humanity."
Baroness Tanni Grey-Thompson, former Paralympian, winner of 11 gold medals who broke 35 world records, talking about the importance of access to mainstream education for disabled people:
"Education gives you choices and opportunity."
Young changemakers and youth ambassadors from their world, combatting the global education crisis:
"Education is a child's weapon. Don't take it for granted."
You could very easily be forgiven for not being able to name the five Secretaries of State for Education who have been in post over the last few months! I couldn't do so, without resorting to Wikipedia! Education has sadly featured very little in the polemic of politicians of both main parties in the last few months – a far cry from Tony Blair's list of priorities in the run-up to the 1997 General Election: "Education, education, education."
There was an interesting article in The Sunday Times by James Kirkup, Director of the Social Market Foundation, who wrote:
As a country we do not give enough resources or attention to education. Twenty years ago, Britain devoted the same share of national wealth to education as to healthcare. Today total health spending is roughly double the education budget. Voters don't seem to mind, or notice. The Ipsos Issues Index, a polling barometer of public concerns, recently found that just 8 per cent of the public considered education a high priority. That's the lowest since 1984.
Rishi Sunak has thankfully said that he believes some reform is needed, talking about an English Baccalaureate to perhaps (in part) replace A levels, a greater focus on vocational subjects and fewer subjects to be assessed at age 16 – all ideas that have been mooted on more than one occasion in the past, but which have failed to gain traction. This was a welcome statement, for a fresh perspective on the way in which we prepare our young people for life and work today is certainly required. More clarity of thought is needed though rather than Education yet again being used as a political football by politicians from all sides. Or to phrase it differently, playing the Education hokey-cokey!
Without a doubt, you do consider education as a top priority for your children, for you have made some sacrifices to invest in an HGS education, and to give your children life-enhancing, even life-changing opportunities – and, as a school, we never forget that.
Let us hope that the most recent incarnation of Education Secretary (Gillian Keegan, in case you needed reminding!) lasts long enough to understand and to make an enduring, positive difference to the lives of young people. In the meantime, it is the committed work, day-in, day-out, from caring and inspirational teachers in the front line which makes the greatest impact.
Stay safe and well.
Be kind to yourself and others.
Best wishes,
Dr Bird
https://www.handsworth.bham.sch.uk/wp-content/uploads/2020/11/Handsworth_News.jpg
400
495
Adam
https://www.handsworth.bham.sch.uk/wp-content/uploads/2017/11/kh.png
Adam
2023-01-09 08:18:08
2023-01-09 08:18:08
Focus on Education January 2023