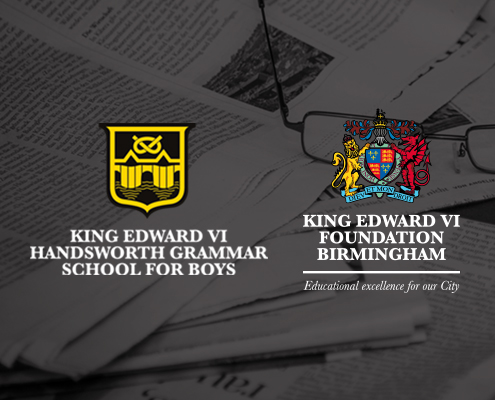 This past week we had an important tradition to observe. Namely, Remembrance Assembly. On the actual day, last Thursday, ceremonies were held around the country, to commemorate the signing of the armistice that ended the First World War, at 11:00am on the 11th day of the 11th month. We always hold our Remembrance Assembly on the Friday before Remembrance Sunday.
Understandably, some of our students may wonder why we bother. Most of them will know the day commemorates those who lost their lives in war, predominantly the two World Wars of the last century. Commemorates, not celebrates. Remembrance Day does not glorify war. Far from it. It is intended as a time for us all to call to mind the great tragedy of war, and to pay our respects to those who perished, and to all whose lives were impacted. Neither is it some kind of historic taunt about winners and losers. All sides lose when nations take up arms against each other.
Simply put, Remembrance Day is, as the name suggests, a moment to remember. Indeed, one of central elements of any Remembrance Day service is the Ode that is read out, taken from a poem called "For The Fallen". During the service, someone will recite:
"They shall grow not old, as we that are left grow old;
Age shall not weary them, nor the years condemn.
At the going down of the sun and in the morning
We will remember them."
At which point, all those who gathered (which will be you this week) should repeat the final line together:
"We will remember them."
Which is easy to say but, as the years go by, increasingly harder to do. Because in order to remember something, you need to know about it in the first place. And even if you do know about it, it needs to have relevance to remain stuck in your memory.
Not that many years ago, both those things were true for most people. In the years that followed the Second World War, most people had their own personal, usually painful, first-hand experiences to recall. Even in the later decades of the 20th Century, most of us had parents or grandparents who had been directly involved.
But in the past twenty years, those connections have faded. Today, very few of you will have a direct living connection with anyone who was touched by either of the World Wars. In my lifetime, the last veteran of World War One has died. In your lifetime, the last of those who fought in World War Two will also pass away. Who, then, are you supposed to remember? And why?
The why is fairly easy. As a great philosopher once said,
"Those who do not learn from history are doomed to repeat it".
All well and good. You can learn about dates and battles. Death tolls and casualty figures. But how are those numbers relevant to you personally, in 2021? How can you make this week's acts of remembrance mean more? That's what HGS's observances are about.
An Assembly has been held at this School every November for the past 103 years, partly to help each new generation of students understand why we should never be in a hurry to start another war. However, our commemoration is more than just a history lesson. It is more personal than that. It is also a tribute to those lost from our own School family. Realise that each name on the memorial plaques in Big School was a young man, not very much different in age or aspiration than our students today.
That connection is there for us all. Not a single nation amongst the many that are represented in the School today was untouched by the two World Wars. On Remembrance Assembly, we remember not just the fallen English soldiers, but the toll that was taken on young men in every country.
But not just young men. Overwhelmingly, it was them who paid with their lives in war. Yet women were not immune. Some fought, many others suffered the loss of their sons, husbands, brothers, fathers. Often barely out of school, little more than boys. When we read out the names of the fallen, I often wonder how it must have been for the mother who first heard that awful news.
I picture the Telegram boy turning into her street, that dreaded War Office message in hand. Imagine her silently praying that he would walk past her gate, deposit his grievous news at any other house but hers.
See her reading the first few words of that single stark line "The War Office deeply regrets to inform you…" Literally, a death sentence. Even now, a century on, how uncomfortable to picture any mother being told her son has been killed. Fathers grieve too of course. But each of us knows the special bond we have with our mother.
"We will remember them."
So, if we wonder what all the fuss is about, I invite you to call to mind an image of a mother receiving the news that her son or husband has fallen as a casualty of war. I know it is harder for our and younger generations to repeat that line "We will remember them" with conviction. But that shouldn't stop us from taking a moment to learn a little about what was sacrificed in the name of war. Not just by those who died, but also by those who had to go on living without them.
Stay well and safe.
Be kind to yourself and others.
Best wishes,
Dr Bird
https://www.handsworth.bham.sch.uk/wp-content/uploads/2020/11/Handsworth_News.jpg
400
495
Matt Hinton
https://www.handsworth.bham.sch.uk/wp-content/uploads/2017/11/kh.png
Matt Hinton
2021-11-15 08:00:49
2021-11-12 15:13:26
Focus on Education November 2021 No. 3