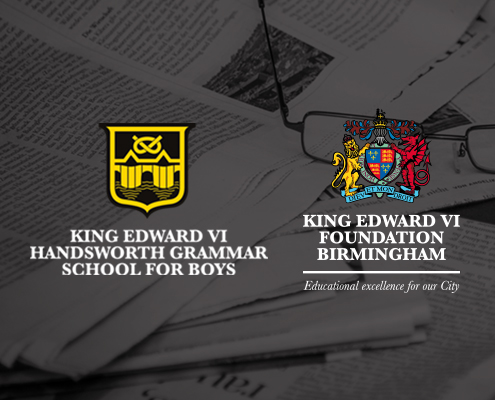 HM Queen Elizabeth II 1926 – 2022
The Queen provided unerring stability for our nation throughout her reign, reflecting many of the enduring values for which this country is known and of which we are proud. As was so evident in the Platinum Jubilee celebrations, she was held in great affection and regarded throughout the world with deep-seated respect. Knowing that the Queen's death could prove upsetting or evoke painful memories, we have asked pupils to show consideration and sensitivity to others and we have reminded them of the support available.
We hold the Queen's family in our thoughts and prayers at this time and think of King Charles III as he faces the prospect of assuming the throne after his mother's long and hugely respected reign.
The Queen cared deeply about her responsibilities, about her subjects and about her children, grandchildren and great-grandchildren. I encourage pupils to care deeply about what they do and how they do it – as they will then achieve excellence; to care for our world and for others, remembering that a different approach will often be needed and appreciated according to the individual; and, finally, to care about and for themselves, as we cannot care effectively for others if we do not look after our own well-being and the balance in our lives.
The Queen's character reflected much of what Britons like to think of as the best of themselves; modest, uncomplaining, thrifty, intelligent if not necessarily intellectual, sensible, feet on the ground, unfussy, a dry sense of humour with a great big laugh, slow to anger and always well-mannered.
 Some quotes from the last two days:
"With her attentive and enquiring mind, she became the greatest statesman and diplomat of all.
It was with that indomitable spirit she created the modern constitutional monarchy."
"She would regard it as her own highest achievement that her son, Charles III, will follow her own extraordinary standards of duty and service.
Millions of us are trying to understand why we are feeling this deep and personal and almost Familial sense of loss.
Perhaps it's partly that she's always been there, a changeless human reference point in British life.
We are coming to understand in her death the full magnitude of what she did for us all."
"Think of what we asked that 25-year-old woman all those years ago – to be the person so globally trusted that her image should be on every unit of our currency, every postage stamp, the person in whose name all justice is dispensed in this country, every law passed, to whom every minister of the crown swears allegiance and for whom every member of our armed services is pledged if necessary to lay down their lives."
"Think of what we asked of her in that moment. Not just to be the living embodiment in her DNA in the history and continuity and unity of this country but to the figurehead of our entire system, the keystone in the vast arch of the British state, a role that only she could fulfil."
"The Queen was the rock on which modern Britain was built."
"The Queen was one of the greatest leaders the world has ever known."
The Queen had a very strong sense of duty and she was determined to dedicate her life to her throne and her people. She was a great comfort to many and was ever present being a centre point in a rapidly changing world.
There are many elements of the Queen's character such as her sense of duty and service that are fine examples that our HGS community can look up to and emulate. These character traits will stand King Charles III in good stead.
God Save The King.
Stay well and safe.
Be kind to yourself and others.
Best wishes,
Dr Bird
https://www.handsworth.bham.sch.uk/wp-content/uploads/2020/11/Handsworth_News.jpg
400
495
Adam
https://www.handsworth.bham.sch.uk/wp-content/uploads/2017/11/kh.png
Adam
2022-09-12 08:41:34
2022-09-12 08:41:34
Focus on Education September 2022