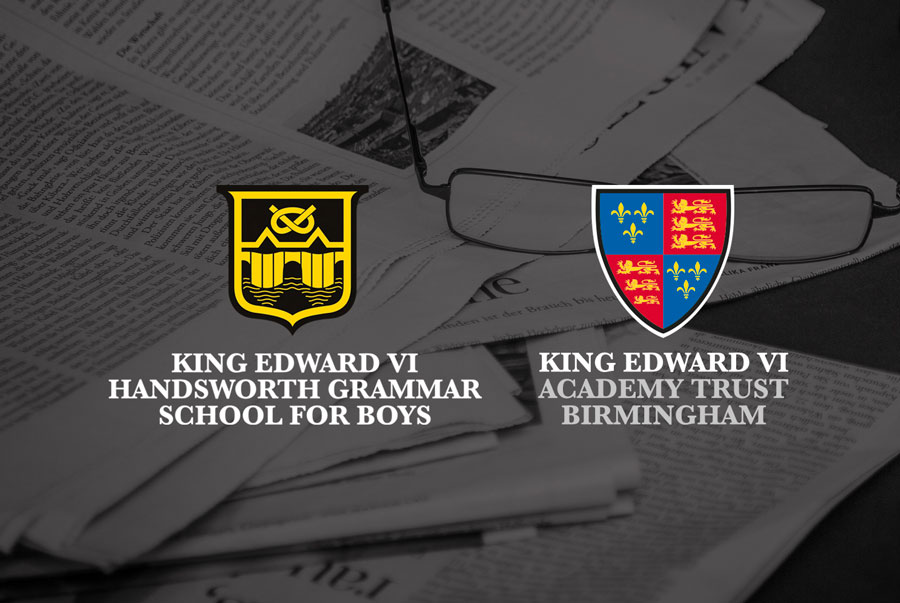 Year 13 students at King Edward VI Handsworth Grammar School are heading off to top flight universities this autumn despite the ongoing turmoil and shake up in A Level examinations which have been widely reported in the national press.
A range of courses and top University destinations have been secured by our hard working students including:
Loughborough University – Civil Engineering
Nottingham University – Psychology, Philosophy and Mathematics
Birmingham University – Mathematics, Computer Science and Chemical Engineering
Manchester University – Chemical Engineering and Medicine
Warwick University – Mathematics and Philosophy
UCL – Economics
Imperial – Civil Engineering
Sheffield University – Dentistry
15 students attained straight A* and A grades in their subjects:
 Olivia McKnight
Britney Okhiria
Mohammed Hussain
Joshua Nagra
Sunni Purewal
Waris Rashid
Hassan Ahmed
Kyron Chander – Masaun
Samadul Chowdhury – Thahid
Jubaer Ahmed
Hamid Kazi
Jashanpreet Singh
Mohammed Aziz
Daleep Bahra
Ali Rehman.
28 students attained all A and B grades in their subjects.
14 departments secured a 100% pass rate and over 98% of all entries were passes with nearly 45% of all entries at A* to B grade level.
We congratulate all of our students for their hard work and dedication to their studies, and wish them every success at university and in their future careers. We also congratulate and thank our dedicated staff who have supported their students every step of the way.
https://www.handsworth.bham.sch.uk/wp-content/uploads/2018/01/news.jpg
603
900
Adam
https://www.handsworth.bham.sch.uk/wp-content/uploads/2017/11/kh.png
Adam
2019-08-16 09:15:54
2019-08-16 09:15:54
HGS enjoys another year of A Level Success despite Examinations Upheaval!